We are Global Talent Track
We are creators of learning experiences that transform individuals and teams to help businesses achieve success.
We are Global Talent Track.
We are creators of learning experiences that transform individuals and teams to help businesses achieve success.
We transform
individuals and teams through holistic, heart-centric and engaging learning experiences
that unleash their true potential.
Today's business environment is highly disruptive, fast-paced, and fiercely competitive. Business models are evolving and the world is changing faster than ever. To survive, scale new heights of success or lead an enterprise through life-changing innovation, companies must transform. This transformation is people-centric.

We transform individuals and teams through holistic, heart-centric and engaging learning experiences that unleash their true potential and help organizations achieve business outcomes. We create customized, strong impact training programs that are conceptualized, designed and delivered by a core team of senior professionals with more than 25 years of experience in transformational leadership roles and a large team of 50+ seasoned trainers.
Our learning experiences transform people into
change-makers
problem solvers
achievers
trailblazers
leaders of a new era
Excellence through change
.
Today's business environment is unprecedentedly volatile. Change is imminent. Change is a catalyst for innovation. Change is growth. Change brings the best of human possibilities out. Change is beautiful when embraced to bring the best out of people and their organisations. Our training and development programs help individuals re-invent themselves to embrace change, lead the way through change, scale new personal and professional heights, and achieve sustainable success.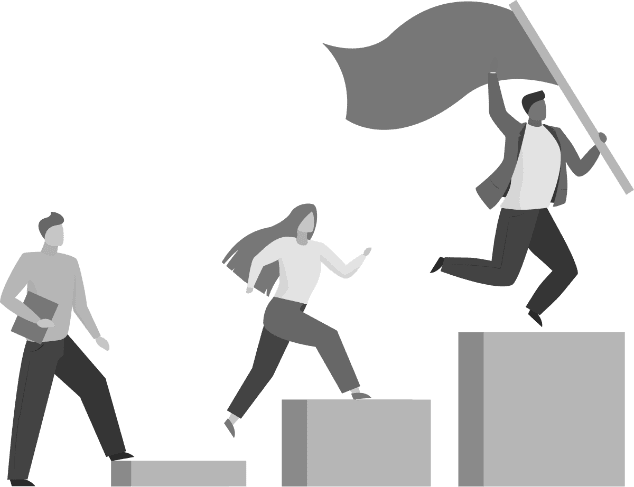 Students trained and mentored



Universities & Colleges associated

Corporate Training across industries

Years of experience transforming workforces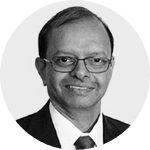 Dr. Ganesh Natarajan
Co-Founder and Board Director
Dr. Ganesh Natarajan is Executive Chairman and Founder of 5F World, a platform for Digital Start-ups, Skills and Social Ventures in the country. He is also Co-Founder of Global Talent Track, Skills Alpha and Lighthouse Communities Foundation and two Indo-US Joint Ventures – Kalzoom Advisors and the Center for AI and Advanced Analytics.
Ganesh has a Masters' in Industrial Engineering from NITIE Mumbai, PhD from IIT Bombay and Advanced Management from Harvard Business School. He has received the Distinguished Alumnus Award of IIT Bombay and NITIE and has been recognized by EY and the Asia Pacific HR Forum for excellence in technology entrepreneurship and people-centric leadership. He has completed two successful CEO tenures over twenty-five years at APTECH and Zensar Technologies. Harvard Business School has written and teaches two case studies on Dr. Ganesh Natarajan and his success through Vision Communities and Innovation.
Dr. Ganesh Natarajan is Chairman of the Board of Honeywell Automation India Limited and a member of the Central Board of Directors of State Bank of India, Hinduja Global Solutions, Educate Girls, Asian Venture Philanthropy Network, Singapore and LHI Digital Ltd..
Dr. Ganesh Natarajan has been Chairman of Industry association NASSCOM and NASSCOM Foundation and various National Committees of the Confederation of Indian Industry and the All India Management Association. He has also been President of the HBS Club of India and a Charter member of The Indus Entrepreneurs (TiE).
Ganesh is the author of eleven books and a regular writer and speaker at national and international forums. Ganesh's primary interests are in Digital Success and Leadership in the social sector.
Ganesh lives in Pune, India with his wife Dr.Uma Ganesh, Executive Chairperson of Global Talent Track. Their daughter Dr Karuna Ganesh is a physician scientist at the Memorial Sloan Kettering Cancer Center in New York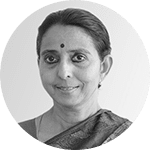 Dr. Uma Ganesh
Managing Director
Uma has three decades of success in corporate and entrepreneurial ventures covering manufacturing, media, banking and IT sectors with her last assignment being Chief Corporate Development officer with HSBC Global Resourcing. She has dedicated the last twenty years of her career to Education and Skills initially with NIIT APTECH and Zee TV's Education venture. She has been a recipient of several awards in recognition of her contribution to skill development and education in the country and she plays an active role in industry associations and business forums at national and regional levels with leadership responsibilities with CII, NHRD Network and Bombay Management Association.
Uma has an MBA degree from the Faculty of Management Studies, University of Delhi and a PhD degree from IIT Bombay. She has a regular column in the Financial Express since 2013 where she writes on digital impact and skills related subjects. She has co-authored a book with Dr. Ganesh Natarajan entitled 'Unleashing the Knowledge Force' published by Tata Mc GrawHill.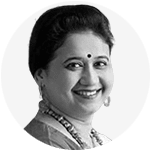 Pallavi Patgaonkar
Chief Executive Officer
Pallavi has a Master's Degree in Zoology and has done her Advanced Management programme from XLRI, Jamshedpur. She brings with her more than two decades of work experience in education and corporate training. Pallavi is a versatile talent development professional and a certified Coach who has worked with a wide range of audiences and has led leadership, cultural amalgamation, behavioural and image management workshops.
Pallavi is also trustee of Purva Seema Vikas Pratishthan (PSVP), an NGO committed to national integration through education for students of the North East which has been running for over 30 years.
Some of our training and development clients
.






















See how our learning experiences can help your organisation achieve excellence and scale new heights.